Boise State isn't required to offer student health insurance starting this fall. But it's still mandatory you have a qualified health plan prior to starting school.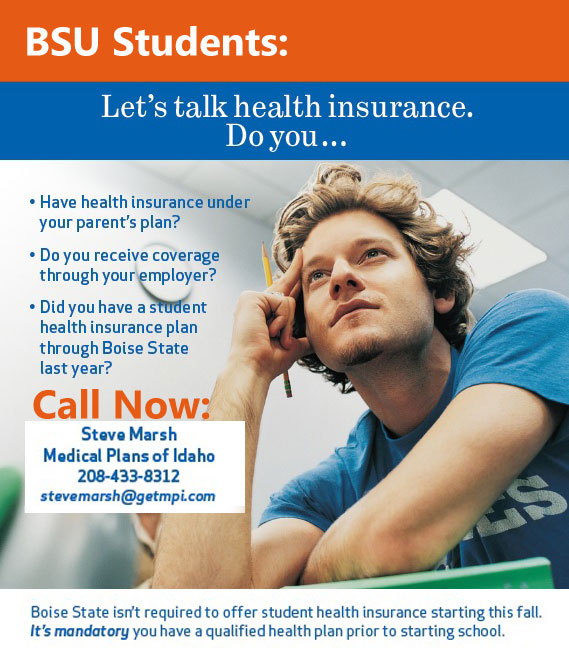 We are licensed insurance brokers, and it is free to you to use our service.
I can help you find a plan that fits your needs and budget.
You may also be eligible for assistance paying your premiums.
Call today! (208) 433-8312