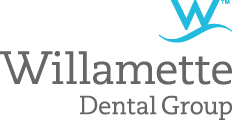 Dental Plus of Idaho is an individual dental insurance plan that offers affordable quality dental care for you and your family.
Plan Benefits include:
No Annual Maximum
No Deductibles
Low Predictable Copays for Preventive Services
Orthodontia for All Ages
No Claim Forms
Apply Now
Click here to download the plan brochure and application. To fill out this application on your computer, please download the latest version of Adobe Reader for free at www.Adobe.com.
How to Enroll
To enroll in the Dental Plus of Idaho plan, simply complete the application form and submit it along with your premium payment. The application and payment must be received by the 25th of the month preceding the period for which coverage is to be effective.
You must be at least 18 years of age and a resident of Idaho to qualify. Your eligible dependents include your spouse or domestic partner and you or your spouses or domestic partner's children through age 25.
Questions?
Call Medical Plans of Idaho at (208) 433-8312
Find your local Willamette Dental Group office
With more than 50 dental office locations conveniently located throughout Idaho, Washington, and Oregon, there is probably a Willamette Dental Group office near your work or home. Click here to find the dental office closest to you.